New industry research for net zero skills in engineering services
New industry research to address net zero skills challenge in engineering services
Actuate UK is working with Energy Systems Catapult (ESC) – an independent, not for profit, centre of excellence for energy systems innovation and transformation for net zero - on a strategy to boost the creation of a skilled workforce that will play a central role in reducing emissions from the built environment and deliver on the government carbon targets.
The built environment is responsible for more than 40% of all carbon emissions and skills shortages in key engineering professions can threaten to derail the UK's plans for decarbonising buildings and preparing the UK for a net zero economy. Moreover, the net zero challenge will require the sector to look to people with IT/digital, creative, energy systems, and Artificial Intelligence skills, as well as more 'traditional' engineering.
These are the issues to be tackled by this new strategic research project, funded by the Engineering Services Training Trust Ltd (ESTTL), with the outcomes to be shared with partner industry organisations in the umbrella body Actuate UK so the improved understanding and training innovations can benefit the whole engineering services sector. The research will also seek to quantify the benefits to business from having well-trained, competent people, and the business case for companies to be involved in skills development.
The Energy Systems Catapult Capabilities Director, Richard Halsey, said: "we're embarking on an in-depth study of the built environment sector, aiming to take a once in a generation opportunity to produce 'a robust strategy' to transform the culture to encourage upskilling and unleash innovation.
"Net zero buildings need to work for the people who use them…that won't happen unless the workforce knows how to plan, design and deliver to meet those needs and can do so to the pace and scale needed to meet the challenge of climate change."
Helen Yeulet, Director of Training and Skills of Building Engineering Services Association (BESA), who also leads the Actuate UK Skills Group, will be working with ESC and industry stakeholders on this project. "The net zero agenda is already presenting a range of new challenges to our members and those of our partners in Actuate UK," she said.
"To remain at the heart of the net zero discussion we must ensure we have a suitably trained workforce with a range of new skills to go with the technical and process innovations our sector has already developed.
"Employers will need to recruit from a much wider demographic than we do currently – to meet our responsibilities and take advantage of the huge business opportunities. Our work with the ESC will help to clarify what strategies and innovations we need to make progress", she added.
Commenting on the research project, Andrew Eldred, Director of Workforce and Public Affairs at ECA, one of the Actuate UK members, added:
"Tens of thousands of engineering services workers already possess the core competences required to deliver net zero. But, the sector's recruitment of apprentices and others, including career changers, needs to grow substantially. We also require more accessible, high-quality upskilling training for net zero."
More about the project
The ESC has been working on understanding the skills needed to address the transition to net zero for more than two years. It has reviewed the work of the industry and of academics, and has had regular communication with the government and the Institute for Apprenticeships and Technical Education.  This has allowed it to develop a comprehensive picture of the challenges, and to better understand the competencies required.
It aims to bring all this knowledge to bear on this project and has set in motion a process of first defining the causes of the problem and then working with stakeholders to trial potential solutions. Key considerations include securing the buy-in of stakeholders by ensuring the commercial and technical feasibility of its ideas leading to better training and recruitment outcomes.
If you would be willing to support the future skills development of the industry by helping with this important research, please fill out this short contact form. The ESC will then be in touch and all responses will be anonymous unless otherwise agreed. 
About Energy Systems Catapult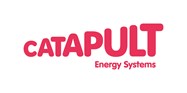 Energy Systems Catapult was set up to accelerate the transformation of the UK's energy system towards Net Zero and ensure UK businesses and consumers capture the opportunities of clean growth.
The Catapult is an independent, not-for-profit centre of excellence for energy system innovation and transformation for Net Zero, that bridges the gap between industry, government, academia and research. We take a whole systems view of the energy sector, helping us to identify and address innovation priorities and market barriers, in order to decarbonise the energy system at the lowest cost.
We have around 200 staff based in Birmingham with a variety of technical, commercial and policy backgrounds. We work with innovators from companies of all sizes to develop, test and scale their ideas. We also collaborate with industry, academia and Government to overcome the systemic barriers of the current energy market to help unleash the potential of new products, services and value chains required to achieve the UK's clean growth ambitions as set out in the Industrial Strategy.
Article from Actuate UK in The Future of Construction 2022 report.
Actuate UK, the voice of engineering services, welcomes The Chartered Institution of Building Services Engineers' (CIBSE's) new Embodied Carbon Calculator tool. For the first time engineers can easily estimate the embodied carbon associated with mechanical, electrical and public health systems in buildings.
Actuate UK, the voice of Building Engineering Services, warn that skills shortages are hampering ambitions to deliver net zero emission buildings. While the number of Engineering Services apprentices starting out in England in 2022 is back to pre-COVID levels, many more new starters are needed if we are to achieve net zero by 2050.